Julie Fields, Immigration Attorney
An experienced immigration attorney with knowledge of the U.S. immigration system can be an invaluable resource, especially for individuals without legal training or non-native English speakers. Choosing the right immigration attorney is extremely important. As a first step, always make sure you're dealing with a licensed attorney and not a "visa consultant," "notario," or "petition preparer." Also check to make sure any attorney you hire is in good standing with a licensing body, such as the Alaska Bar Association.
At Fields Immigration Law, we focus exclusively on U.S. immigration and nationality law, one of the most complicated and dynamic areas of law. We're committed to providing high-quality, ethical representation in complex and routine immigration matters. We work to understand our clients' goals, identify their options, and devise the best strategy for achieving their goals. We zealously defend our clients' rights and give honest advice about "red flags" and likely delays in a case.
We typically charge flat fees for consultations and legal work, with fees based on the case type and complexity. This approach encourages clients to ask questions while providing clarity for budgeting purposes. Occasionally, an issue presented during a consultation may require more work to fully evaluate after the initial consultation. This may include the need for legal research, letters, or telephone calls. When this is needed, an additional fee will be required to complete the evaluation.
We accept major credit cards and offer payment plans.
Office Location: 327 East Fireweed Lane, Suite 202, Anchorage, AK 99503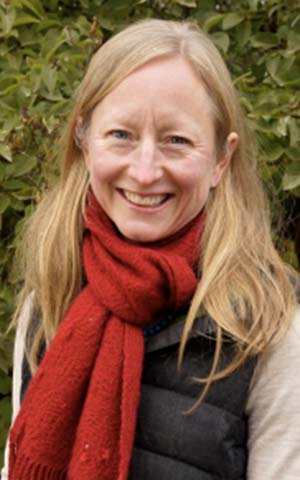 About Julie
I feel privileged to work as an immigration attorney, which is both intellectually challenging and profoundly rewarding. I especially enjoy helping individuals gain legal status and U.S. citizenship, uniting families separated by great distances, and representing individuals fleeing persecution.
Before founding my immigration practice in 2013, I worked as an Assistant Attorney General with the Alaska Department of Law, where I practice appellate law. I previously clerked for the Alaska Supreme Court and the U.S. District Court in Anchorage.
Prior to starting my law career, I worked in journalism as a reporter at daily newspapers, including the Los Angeles Times, and as a writer for Business Week's website.
Outside of work, I enjoy trail running, sea kayaking, mountain biking, and exploring other countries by bike with my husband and son.
Education
University of Washington School of Law, Seattle, WA (J.D., 2006)
Washington Law Review, Articles Editor
Vanderbilt University, Nashville, TN (B.A. in English, French minor)
Professional & Civic Activities
Alaska Bar Association, Co-Chair of the Immigration Section

American Immigration Lawyers Association, Member

Alaska Literacy Program, former volunteer teacher

Alaska Immigration Justice Project, former pro bono attorney

Story Works Alaska, volunteer